If you would like to know how much is your home worth today, we have tools to help you figure out the value. The combination of our property value estimates, our interactive pricing tools and Rosa's experience will give  you the insight you need to price and sell your home.
Get an idea of how much is your home worth today
Enter the info below  to find out how much is your home worth today
Sorry we are experiencing system issues. Please try again.
Home values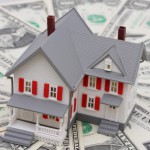 One of the most popular features is  home valuation based on a system of proprietary factors. This estimate is not meant to substitute for a formal home appraisal; rather, it's an informal way to get a head start on understanding what your home (or a home you might be looking at) might be worth in today's market. 
A typical estimate  shows the Value Range (the historically high and low value of what the home has shown itself to be worth), price history property tax history, and estimated monthly payments. The information used to present this data is based on a wide range of public information that is compiled into one cohesive, useful presentation. The Home Value Index is a geographical, chronological snapshot of home values, based on median value. In other words, it's a simple way to get a quick grasp on how a specific area is doing in the real estate market.