About MaplewoodHomes for SaleCO Inspection InfoMapMarket Trends
About Maplewood, NJ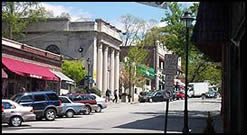 Previously known as Jefferson Village, Maplewood was part of South Orange until 1922 when it became independent. In the early 1800's the town consisted of large family farms as well as grist, woolen and paper mills. With the arrival of the railroad in 1860, the area began to develop into a residential community.
Maplewood NJ is primarily a quiet, residential town with business districts and some industry including the well-known Hammond Inc., publishers of maps and atlases. Recreational facilities include a municipal pool, parks and cultural and community centers. Rich in history, the town has many historical landmarks such as The Durand- Hedden House and Garden (circa 1730). The town has seen recent development in the form of new apartments, rehabilitation of the Maplewood Country Club and, currently in progress, expansion of the36-acre Ward Homestead that will include villas, apartments and a nursing center.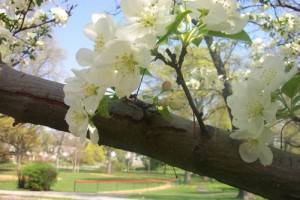 Nothing much has changed here in 30 years. Sure, there is an art gallery and a bagel shop in town, but there is also an old-fashioned luncheonette, where neighbors sit and talk. The four-square mile township is a vision of sidewalks, parks and tranquil streets lined with tall trees and Colonial and Tudor homes. It's four-block downtown, affectionately known as "the village," is filled with quaint, family owned shops. Even the downtown Kings – the smallest of the sixteen store chain is more like a country store than a supermarket.
This small town atmosphere is what attracts people to Maplewood, along with the town's natural beauty and amenities. Maplewood abuts the South Mountain Reservation – a 2,020-acre recreational preserve that includes picnic grounds and hiking trails. The town also has six parks and an award-winning outdoor pool.
Another attraction, especially for first-time home buyers, is affordability. Many couples are drawn to the socioeconomic mix of the community's 23,000 residents, which some say, gives it a down to earth feel.
The scenery in Maplewood attracts people to this 4-square mile township, but a strong sense of community keeps tradition strong and neighbors close. A collection of Tudors, Victorians, and Colonials predominate most of the single family housing. Beautiful established landscaping is a common thread throughout.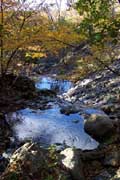 Money Magazine designates Maplewood as one of the best places to live. Maplewood N.J. is a favorite compromise for city people who also want good public schools and their own yards. The town has a palpable sense of community (there are close to 30 block associations in City
Maplewood and neighboring South Orange and residents prize its diversity." Maplewood is 18 miles from Manhattan and many residents commute daily by train (about 30 minutes at rush hour).
Education
The Township shares a quality school system with South Orange. There are six elementary schools, two middle schools, and one high school with a reputation for academic excellence .
Cultural Activities
1978 Maplewood Arts Center, located on Springfield Avenue, is Maplewood's newest cultural institution. This non-profit community arts center offers art classes, programs, and exhibitions.
South Orange's Baird Community Center, Maplewood's Burgdorff Cultural Center, galleries, churches and synagogues provide metropolitan area performers from jazz to blues to chamber music ensembles, family entertainment, national touring film festivals and art exhibits.
NJPAC, the state's newest performing arts center, the New Jersey Historical Society, the Newark Museum and several notable museums are within a 20-minute drive. Maplewood Theater, a five-plex movie theatre, offers first run movies without the lines.
MAPLEWOOD   REAL-ESTATE
MARKET OVERVIEW